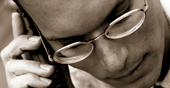 In the News
Media Coverage
The following is a collection of Principia's press coverage and contributed articles to structured finance news sources.

Dec-18
Update: SOFR Market Adoption

SOFR issuances, futures, and swaps all significantly increased trading in October and November 2018.

Nov-18
Updated Watchlist for LIBOR Replacement

In November, ISDA announced a preliminary fallback methodology while SOFR-based issuances and swaps continued to grow and the ECB discontinued 2W, 2M and 9M tenors of EURIBOR.

Nov-18
ISDA's Updates for Interest Rate Derivative Trading Activity Q3 2018

ISDA has published it's Q3 review of trading activity for interest rate derivatives. IRD traded notional and trade count has risen by 14.5% and 7.8% respectively. See review for more details.

Nov-18
Principia Offers SOFR Impact Assessments with pasVal

Principia announced its new service: impact assessments for the US market transition away from LIBOR to replacement, SOFR.

Oct-18
FASB Issues Accounting Standards Update for New Benchmark

On October 25, 2018 FASB issued an Accounting Standards Update "that expanded the list of U.S. benchmark interest rates permitted in the application of hedge accounting." This update permits the new secured overnight rate, SOFR, to be an allowed benchmark interest rate for hedge accounting (ASC 815).

Oct-18
Updated Watchlist for LIBOR Replacement

FASB makes SOFR an eligible benchmark and SOFR swaps are cleared on the CME.

Sep-18
Updated Watchlist for LIBOR Replacement

SOFR-based debt issuances and swaps continue to grow, and the ARRC requests consultation for fallback language.

Sep-18
SOFR Derivatives Now Available with pasVal

Principia announced the launch of its feature set to fully capture and value SOFR derivatives via subscription to their monthly online valuation service, pasVal.

Aug-18
Updated Watchlist for LIBOR Replacement

New strides in market acceptance of SOFR with the first debt issuances and swaps entering the market. The pace is picking up - get the latest updates.

Jul-18
Updated Watchlist for LIBOR Replacement

ISDA urges immediate action and publishes checklist. SOFR swaps begin trading. Get the latest market developments for replacements to LIBOR.

May-18
Updated Watchlist for LIBOR Replacement

SOFR futures have begun trading and SONIA futures will follow in June. Get the latest market developments for replacements to LIBOR.

Apr-18
Updated Watchlist for LIBOR Replacement

The proposed USD LIBOR replacement, SOFR, has begun publication and we've updated our watchlist with all the latest news.

Feb-18
Updated Watchlist for LIBOR Replacement

We've updated our watchlist with the latest market events related to LIBOR reform and replacement.

Feb-18
FASB Proposes Accounting Standards Update for New Benchmark

On February 20, 2018 FASB proposed an Accounting Standards Update "that would expand the list of U.S. benchmark interest rates permitted in the application of hedge accounting." This update would allow the new secured overnight rate, SOFR, to be an allowed benchmark interest rate for hedge accounting (ASC 815).

Nov-17
Watchlist for LIBOR Replacement

We've prepared a handy watchlist to help you get ready as alternative benchmarks to LIBOR enter the market.

Aug-17
FASB Simplifies Derivatives Hedge Accounting

FASB has announced targeted improvements to hedge accounting requirements for derivatives that will make it easier for many institutions to manage interest rate swaps and improve their risk profiles. They will no longer be required to separately measure and report on effectiveness, changes in hedging item valuations will be shown along with the earnings effect of the hedged item, and it's easier to use qualitative assessments once an initial quantitative test has passed.

Feb-16
GASB 53 Reporting and Effectiveness Testing Made Easy with pasVal

Principia announced GASB 53 reporting and hedge effectiveness tests are now available through its derivatives valuation service, pasVal.

Dec-15
Straightforward OIS Discounting Impact Assessment with pasVal

Principia announced OIS discounting impact assessments are now available through its derivatives valuation service, pasVal.

Oct-15
Principia Makes Complex Valuations More Accessible With pasVal

Principia announced the launch of its portfolio valuation, risk, and accounting management service, pasVal.

Jan-15
Principia Offers New Services for Easier DFAST Reporting

The new service will be available for use in performing DFAST (Dodd-Frank Act Stress Testing) valuations for baseline, adverse, and severely adverse scenarios.

Feb-13
OIS Discounting Dilemma for the Buyside

Risk approached Principia to discuss key considerations for firms making the switch to OIS discounting.

Jan-13
Investors uncertain about due diligence loan disclosures

Read the results of Principia's Survey as covered in HousingWire.

Jan-13
A cracking time: Banks turn to CDO unwinds

Principia discusses the complexities, costs and implications of unwinding swaps embedded in CDO transactions.

Jun-12
More than just the Data

Full results and analysis of Principia's ABS Pricing Survey covered in the Global ABS daily magazine.

May-12
Dealing with Data

Prytania Investment Advisors and Principia provide a detailed analysis of the systems considerations for ABS, MBS and structured credit investors.

Feb-12
The ASF and the Future of RMBS

Euroweek covered some of the main points from the EBA announcement of clarifications surrounding the implementation of the EU CRD article 122a. Principia was invited to comment.

Nov-11
Data Warehouse Deal Fans EU Frustrations

Euroweek covers the news that the ECB are launching a centralised data warehouse for loan level information to aid transparency in the ABS markets.

Oct-11
CLOs, ABCP Investors and Firm Wide Risk Exposure Analysis

Euroweek covered some of the main points from the EBA announcement of clarifications surrounding the implementation of the EU CRD article 122a. Principia was invited to comment.

Sep-11
Article 122a Q&A Results from the EBA

The Euro Banking Authority (EBA) released answers to questions it was posed following the release of the 122a implementation guidelines. This interview with Principia highlights some of the clarifications made and some of the areas still open for interpretation.

Jun-11
Article 122a Implementation: Due Diligence DIY

This article examines the practicalities of performing one's own assessments across the structured finance business to address Article 122a investor due diligence and reporting requirements.

Jun-11
Article 122a Implementation: Seeing the Wood and the Trees

Douglas Long, evp business strategy, discusses how addressing today's investor due diligence requirements demands operational control to perform the necessary work across the credit investment business.

Jun-11
EU Regulatory Impact: Special Report

Special report on structured finance in Euroweek examining the direction EU regulators are taking to implement due diligence mandates and also create a stable securitization market for the future.

Jun-11
Article 122a EU CRD & EU Loan Level Disclosure

A look at the current ECB initiatives and introduction of a loan level data warehouse for the EU structured finance market.

Mar-11
Software-as-a-Service touted as an option for smaller firms

Principia and client Swap Financial Group profiled in Risk magazine's analysis of web-based valuation, analytics and portfolio management solutions.

Mar-11
Structured Finance Perspectives: Due Diligence and Investor Best Practices

Read the full results of Principia's Survey as covered in HousingWire, Total Securitization, Structured Credit Investor and a number of other trade publications.

Mar-11
Principia US Research Highlights Investor Due Diligence Challenge

Principia's US survey of structured finance market participants highlighted increasing investor confidence, alongside a continued realization from investors that the work to truly know their investments requires much focus on due diligence, risk management and operational efficiency.

Jan-11
American Securitization Journal: Buyside Wakes Up

Investor interest in ABS is back, according to a
survey conducted by Principia Partners. But in an industry known by outsiders more for its hubris
than its humility, many bondholders admit that
they are now ill-equipped to invest in securitized
products. In the post-crisis world of intensive
regulation they will have to raise their game.

Jan-11
Reducing Reliance on Credit Ratings

This contribution to HousingWire explores the US approach to reducing investor's reliance on credit ratings in the due diligence process and considerations for alternatives to credit ratings being considered.

Nov-10

ABS Investors Need To Improve Data Handling, Analysis - Survey

LONDON -(Dow Jones)- A majority of investors plan to be more active in asset- backed and mortgage-backed securities, but nearly half say their handling of data needed to monitor the performance of their bond purchases need to be improved, a survey said. Some 57% of investors said they were "less than effective" at forecasting cash-flows or stress-testing deals-based factors, like likely default or prepayment rates in the underlying loans.


Nov-10
Half of Investors Lack Deal Monitoring Capability

The study, carried out by structured finance software providers Principia Partners, also found roughly half of surveyed buyside players having systems they considered "less than effective" at properly scrutinizing deal structures and cashflow behavior, thus hamstringing their ability to perform stress tests, forecasting and valuations

Nov-10
More Securitisation Deals Wanted

Investors want to buy more securitisations but many admit they cannot fully analyse deals, according to a survey that underlines the complexities of rebuilding a market that was at the heart of the financial crisis.

Of 500 market professionals surveyed by Principia, three-fifths plan to raise their investments in the next year. But nearly half said they were "ineffective" at collecting the data they needed to analyse deals.
Oct-10
New Investor Platform Falls in Line with CRD Requirements

"The platform delivers the operational and analytical backbone credit investment managers need to satisfy additional risk oversight requirements for structured finance - to help qualify for capital relief on these assets. It provides investors with an easy-to-implement, low-risk solution that can rapidly get them up to speed and comply with new mandates prior to January 2011."
Aug-10
Swaps Financial First to Pilot Principia's SaaS Platform

"With the release of our SaaS platform we are offering an alternative delivery model to smaller players in the market...we are able to demonstrate a long history of delivering the data and market calibrated models that prove there is a reliability and strength in the resulting valuations and risk assessment our clients make."

Jun-10
The Future of Structured Finance Regulation

Principia's article explores regulatory initiatives and what investors now require to gain value from increased disclosure in the market. More information is one thing, but a sound footing for securitization requires a level playing field.

Jun-10
No one Said Re-Creating Standards Would be Easy

The industry is connecting some of the dots between what has been done already and what still needs to be done for a sustainable investor base to return in earnest.

Apr-10
Removal of Safe Harbor Could be Hazardous

Commentary in ASR regarding the FDIC Safe Harbor Proposals.

Apr-10
Reporting Rules

Structured Credit Investor profiles Principia in this in depth interview covering the operational challenges facing investors today.

Mar-10
ASF 2010: Opportunities Amid the Uncertainty

Principia's Mark Kahn provides an insight into the events of the ASF's major securitization conference for Credit magazine.

Mar-10
Solid Operations

Structured Credit Investor profiles Principia in this in depth interview covering the operational challenges facing investors today.

Jan-10
ECB Initiative to Increase Loan Level Transparency

Principia spoke with Credit magazine in response to the ECB's initiative to improve transparency into the collateral performance of ABS, RMBS and CMBS investments.

Jan-10
Where Will ABS Land in 2010: Life after TALF

Douglas Long speaks to ASR about the potential impact of capital regulations, the end of the US TALF program and the outlook for ABS, MBS and other structured finance transactions.

Nov-09
Technology Commitment

Asset managers with a long-term commitment to structured finance investments are coming under increased pressure to respond to recent regulatory directives relating to infrastructure.

Sep-09
IOSCO Publishes Due Diligence Practices

According to Doug Long, EVP of business strategy at Principia Partners, the new IOSCO guidelines are a reflection of what investors are demanding – i.e. that structured finance investors must have established, well-documented and proven operations in place to manage their investments on an ongoing basis.

Sep-09
Basel II Securitization Framework

Banks are now required to meet specific operational criteria so they can use the risk weights specified in the Basel II securitization framework. These criteria are intended to ensure that banks perform their own due diligence and do not simply rely on rating agency credit ratings.

"Before the crisis these requirements were forced upon only the specialist investment managers and SPVs," Long said. "Now everyone investing in structured finance will need to have that level of sophistication to be able to prove that they really know their investments."

Sep-09
Investors Wary of Asset Managers' Op Risk

Principia Partners, a company that provides dedicated software to banks and asset managers in the structured finance markets, has helped credit investment managers satisfy stringent rating agency criteria to help achieve the ratings their businesses required.

"Investors should watch out for the longer-term viability of their asset manager's business, maintenance of process continuity, focus and quality," states Manuel Arrive of Fitch Ratings.

Jul-09
In This Corner: Principia Partners EVP, Mark Kahn

"Our development focus is to continuously build out the depth and breadth of the platform, centred on the requirements of structured finance participants. That is where we see the unique challenges and where we have the expertise.

Jun-09
Conference Takes a Sober Look at Regulation

"There's a real sense that changes in the securitization market will flow from regulation - from changing accounting standards, to Basel II it will impact on nearly all aspects of business"

May-09
Ray of Light

"From an internal perspective, the challenge is to find ways to easily disseminate data across the enterprise in a consistent way. Having such a controlled and flexible structured finance operation allows structured finance participants to adapt to market changes and quickly capitalize on new opportunities."

May-09
Understanding FAS

"Regulatory changes are influencing the new definition of transparency and organizations must be agile enough to adapt"

May-09
What Lies Beneath


"Tracking counterparty risks can be more complex for structured finance deals because there are often other counterparties embedded within the transactions"

May-09
Consolidation Call


"Political risk and protectionism is delaying recovery in the European ABS markets"

"Until there is greater clarity and more unity across the European initiatives, investors will be wary of making a wholesale return."

Apr-09
One View on Transparency


The interpretation of transparency takes on a different meaning depending on your perspective or involvement in the day to day management of structured finance operations.

Too much information, in many different formats, has made it a challenge at the portfolio management level to interpret collateral information from multiple sources in standardized ways.

Apr-09
What's it Worth?


The financial crisis has highlighted shortcomings in bank valuation practices for complex securities.

"History is never a good indicator of future performance, which is a warning everyone used but no-one ever believed."

Mar-09
ASF 2009 Highlights Challenges for Securitisation Markets


Principia's EVP Sales Mark Kahn gives an exclusive 'man on the ground' account of keynote sessions and developments of the 2009 ASF Conference in Las Vegas.

Feb-09
Industry Needs To Prepare For Tomorrow

"Governments, policymakers and industry working groups are understandably eager to redesign and reregulate the global financial system.

There is an opportunity to take a proactive lead from recommendations that have already been made and prepare for the market of the future."

Feb-09
Market Waits for the Devil in the Detail

Government guaranteed debt will appeal to a broader spectrum of investors that would not be picking up secondary debt, helping to broaden the base and provide alternative ways of distributing new issuance without having to rely on central banks.

Feb-09
Macro-Economic Turmoil Complicates Restructurings

Reworking distressed structures has become an increasingly complicated--and constantly evolving--process as the macro-economic environment has continued to be challenging into 2009.

Jan-09
It's Not Too Late to Revive Securitisation

"It's a harsh view to say that the securitisation markets are dead... "

Jan-09
The ABS Swing State

Attempts to restore securitisation continue to move forward, one way or another, and the efforts seemingly gain momentum daily.