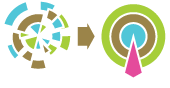 A complete end-to-end processing solution for
Credit Derivative Product Company (CDPC)
management and administration

Principia SFP is a comprehensive end-to-end solution for managing the operations of Credit Derivative Product Companies (Credit DPC or CDPC). The system's flexibility and broad product coverage meets the shifting needs of these dynamic operations.
Portfolio Management
Comprehensive support of single and basket credit derivative products
Management of assets and liabilities in conjunction with credit and other derivative products
Robust pricing and calibration for accurate market standard valuation
Flexible market data engine for credit spread curves management including uploads for Markit credit data
Transparent pricing models incorporating subtleties due to credit events specified in the contracts


Cashflow and Exposure Analysis
Scenario analysis and stress testing through an intuitive point-and-click sensitivity interface
Comprehensive credit management and risk analysis
Advanced risk analytics incorporating all market factors, including credit-01 and jump-to-default analysis
Integration of proprietary capital models


Operations and Administration
Manage all traded products through their complete lifecycle, from deal capture through to accounting
Trade definition and credit events drive operations processes such as documentation and reporting
Complete accounting for all credit derivatives (pre- and post-default)
Implementation of operating manual, surrounding controls, audits and reports that monitor compliance

Groups managing credit derivative product companies require the same level of operations as large banks (systems for analysis, deal capture, accounting, risk management, etc.), but typically have much leaner staffs, correspondingly smaller budgets, and shorter implementation timeframes. The need for a single system that can handle all the elements involved in running these operations is critical, and Principia SFP meets this need.


download PDF version

---
Broad Credit Product Coverage
Credit Default Swaps (CDS)
Binary CDS
Cancelable CDS
Options on CDS
Nth-to-Default Basket CDS
Credit Indices (iTraxx, CDX)
Single-Tranche CDOs
Credit Linked Notes
CDS on ABS / MBS
---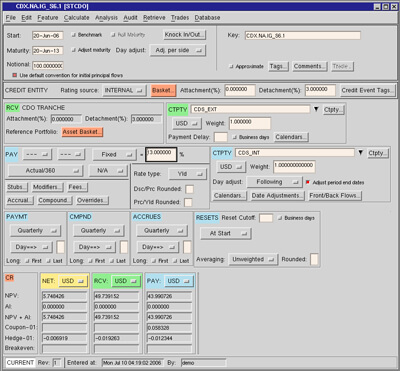 Single tranche CDO deal capture
Structured Finance Platform